Home

/

Pretty Good MahJongg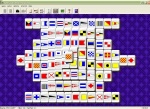 Pretty Good MahJongg
Play Solitaire and Puzzle Games with MahJongg Tiles!
Works on Windows 10! (And XP/7/8/8.1 and Mac)
Be prepared for hours of fun with Pretty Good MahJongg, the premiere collection of MahJongg solitaire games.
With Pretty Good MahJongg you can play all kinds of different solitaire and puzzle games with MahJongg tiles.
Play the classic MahJongg tile matching solitaire game, where tiles are removed in pairs. Pretty Good MahJongg has 320 different tile matching game layouts, from simple and easy layouts to difficult challenges. Pretty Good MahJongg makes it easy to play with adjustable color highlighting and right click hints.
US $24.95
Or Buy from Amazon.com!


Buy Windows CD from Amazon.com
---
Download Pretty Good MahJongg Now
Windows

Version 2.50 - March 25, 2014
Mac

Version 2.41 - September 25, 2012
Tile Matching (MahJongg Solitaire)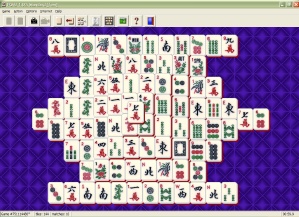 List of Tile Matching Layouts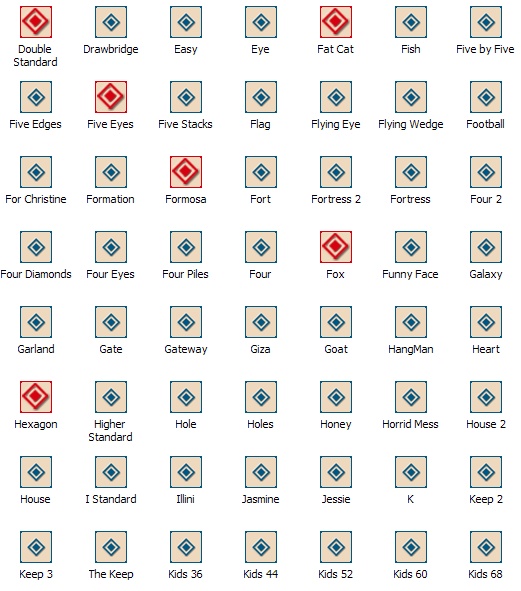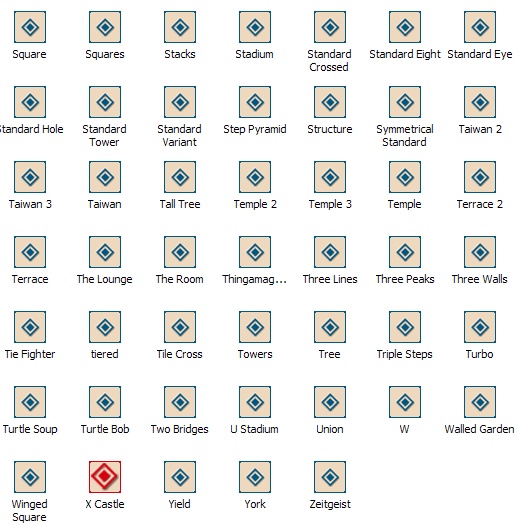 Features
Undo all your moves and redo of all moves undone.
3 different tile sets included in main download - American MahJongg tiles, Marine Flag tiles, and Simple tiles. What are MahJongg tiles?
5 different tile sizes. Automatically finds the best size for your screen.
Statistics for multiple players.
Selectable background colors or images for each game.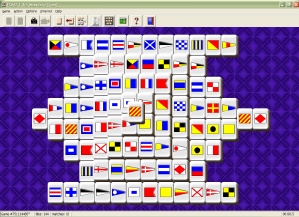 Now includes the Pretty Good MahJongg Screen Saver, a screensaver with the game winning animation of tiles (Windows only).
Climb Mode - Play games in sequence to get the best score.
Submit Scores to Web - submit your scores and get listed on the Top Scores site (full version only).
With the Color Highlighting option, available tiles (with one edge free) are highlighted, making it easy to find the matches
Layout Editor - You can create your own tile matching layouts using the layout editor (full version only).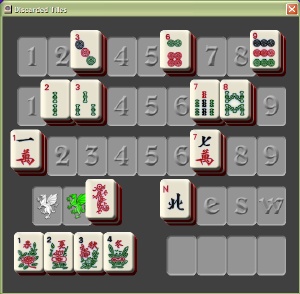 Show Discarded Tiles Window - In tile matching games, now you can see the tiles you have discarded in a new window.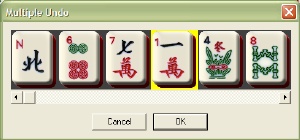 Multiple Undo Window - In tile matching games, you can undo back to any point in the game using the multiple undo window.
30 Day Unconditional Money Back Guarantee
Ordering Pretty Good MahJongg is risk free! Our order pages are on a secure server. Feel secure in ordering from an established company that's been doing business on the internet since 1995.
The games are only a one time fee of US$24.95.


Get a special code to play Pretty Good MahJongg (Family Pack) on all of the computers in your household for only an additional US$14.95!


We offer an unconditional 30-day money-back guarantee! If for any reason you are not satisfied, you can return Pretty Good MahJongg for a full refund.


You are protected if you lose your copy. If you get a new computer or your computer crashes, no problem. Just download another copy and use your registration code.


We never sell or give your personal information to anyone.


US $24.95
Download Free Trial
If you aren't ready to buy yet, download our free 30 day trial of Pretty Good MahJongg. You can play game numbers 1 to 30 of all of the games for 30 days. The full version has game numbers up to over 2 billion.
Download Pretty Good MahJongg Now
Windows XP
Windows Vista
Windows 7
Windows 8
Tiger
Leopard
Snow Leopard
Lion
Mountain Lion
Windows

Version 2.50 - March 25, 2014
Mac

Version 2.41 - September 25, 2012
---
100% Clean
Our downloads contain only our games and no other software. No files other than those required to run our games are installed.
Download Layouts
Create your own tile matching layouts!
Pretty Good MahJongg has a tile matching layout editor (full version only). You can create your own tile matching layouts in the layout editor. If you create a good layout, send it to us (the .layout file) by email to support@goodsol.com and we will post it here!
All of the layouts below are included in version 2.50 for Windows, they are not included in version 2.41 for Mac (current version).
Download Additional Layouts
10 layouts - updated September 24, 2013
To Install:

Download and unzip the file.
Place the .layout files in the

Windows

C:\Program Files\Pretty Good MahJongg 2\layouts folder or

Mac

[User]/Library/Pretty Good MahJongg folder.
Run the game. The new layouts will be at the bottom of the games list.



2013

Letter G

Simple Building

Strong

Crawler 4

Figure 8 *NEW*

Monster *NEW*

Smug Fortress *NEW*

Spaceship *NEW*

Triangle Pyramid *NEW*
Download Tile Sets
Download All Tile Sets (Windows Only)
To Install:
Windows Run the downloaded file.
Mac Download and unzip the file. Double click on the .tiles file in Finder. The game will start and install the tile set.
Note that some tile sets work only in Tile Matching games.
Lost Code
Lost Codes
Lost Code
If you have lost your registration code >>