Pretty Good Solitaire
Mac Edition - for Mac OS X
for Mac OS X version 10.4 or later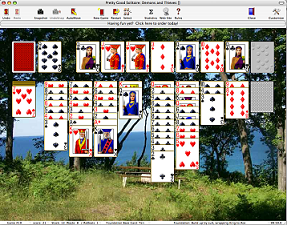 Dear Solitaire Player,
You will enjoy countless hours of fun with Pretty Good Solitaire, now with a Mac Edition. Play 460 different solitaire card games, from classic games like Klondike, FreeCell, and Spider, to original games Demons and Thieves and Aces and Kings.
Pretty Good Solitaire contains a solitaire game for every mood. Whether you want an easy, mindless game or an intellectual challenge, you will find it here.
Works in Snow Leopard, Lion, and Mountain Lion!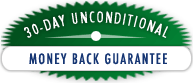 Windows Pretty Good Solitaire registered users - click here to get a coupon code worth 30% off the purchase price of Pretty Good Solitaire Mac Edition.
Download the 30 day trial version.
Version 2.46
April 16, 2013
9.6 Megabytes
For Mac OS X
(Version 10.4 or later, works on Snow Leopard, Lion, and Mountain Lion)

100% Clean
Our downloads contain only our games and no other software. No files other than those required to run our games are installed.
Subscribe to our Newsletter
Sign up for the free Goodsol email newsletter. Enter your email address below, and then click the Subscribe button. Your email address will be kept confidential, and it will only be used to send you our free newsletter.