Home

/

Download Pretty Good MahJongg
Download Pretty Good MahJongg
Download Free Trial
If you aren't ready to buy yet, download our free 30 day trial of Pretty Good MahJongg. You can play game numbers 1 to 30 of all of the games for 30 days. The full version has game numbers up to over 2 billion.
If you have already purchased Pretty Good MahJongg, you can download the trial version and enter your registration code to make it the full version. Click here to purchase Pretty Good MahJongg.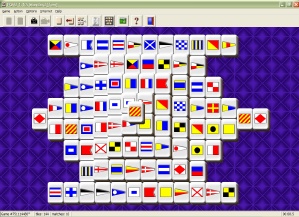 Download Pretty Good MahJongg Now
Windows

Version 2.80 - March 1, 2022
Mac

Version 2.80 - March 1, 2022
---
100% Clean
Our downloads contain only our games and no other software. No files other than those required to run our games are installed.

Subscribe to our Newsletter
Sign up for the free Goodsol email newsletter and get our free Cat Card Set!
And there is a Dog Card Set too!
---

Goodsol.com
- Solitaire the Way it Was Meant to Be
Copyright ©1995-2023 Goodsol Development Inc., PO Box 9155, Springfield IL 62791. All Rights Reserved.